People
BRAD ROMPHF - Owner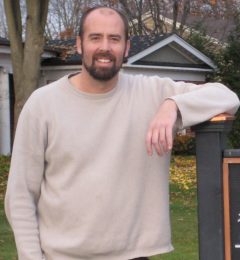 Brad Romphf, owner of G & R Contracting is a qualified, professional contractor with over 24 years experience.  He was born and raised in London, Ontario and continues to make the Forest City his home. After completing a post secondary education majoring in "Urban Affairs and Real Estate Assessment" Brad began his career in the home building industry.
For ten years he co-owned two companies that focused on new home construction and custom home design and build before making the transition into the home renovation market. Working more closely with clients and listening to their ideas and visions they had for their home Brad realized he could offer his expertise in quality renovations in a different way.  "There are never two clients or projects alike; each one requires your utmost attention and skill to be able to achieve the goal of a successful renovation."
Always open to innovation and new products Brad works hard to give his clients something well beyond their expectation.  His passion, focus and attention to detail are brought to every project his company undertakes.  Working with Adam Mackowiak, a successful designer and most trusted colleague has allowed 15 years of fulfilling client's dreams.  "I execute great design, that's what I do and I take pride in the ability to create and fulfill a vision from such a good designer."
Brad continues to keep himself up to date with all the aspects of his industry to ensure his clients are receiving a service second to none.  He believes that a consistent presence on the job site, open communication and availability to the client fosters the trust necessary to succeed in all aspects of the renovation.  
ADAM MACKOWIAK - Designer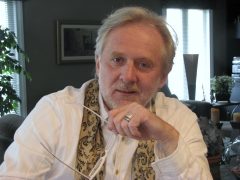 Adam Mackowiak is a highly accomplished interior designer. He was born and raised in a very creative family in Poland.  In his twenties, he was a professional opera singer while also studying stage design. He left Poland in the 1980's and settled in London, Ontario where he presently resides.
In 1986 he founded A-D Studio Design. By the late 1980's he had formed a very close working relationship with Ital Design collaborating on various projects in Toronto and Montreal. In the late 1990's he founded Studio Verdi Design. The name was inspired by his deep admiration for composer, Giuseppe Verdi. 
Over the last two decades Adam has worked under the name of Verdi Design. The experience Adam gained while studying stage design is evident throughout his projects as special attention is given to the affect of lighting and the placement.  His extensive experience includes both commercial and residential projects. He has been working on projects in the UK, Amsterdam, Barcelona, New York and various locations throughout Canada. His attention to detail and the versatility of his designs has gained him worldwide recognition and a loyal clientele.
His approach to each project Adam says, "In life, the same rules apply in both music and design: balance, rhythm and discipline."
A successful renovation begins with a great design and Adam provides a full service of architectural and interior designs including; sound systems, home theatres, custom made furniture and kitchens. Adam takes great pride in fostering his relationships with his clients.  Adam has worked closely with G & R Contracting for over 15 years sharing the same passion to exceed the client's expectation and execute great design with quality workmanship and attention to detail.